vlad_itj
Usuário Nivel 5


Postagens: 1123
Registro: 03/05/2005
Local: itajai - SC - Brasil
Idade: 45 anos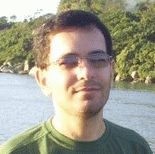 | | |
| --- | --- |
| Postado em 23/01/2011 22:22:00 | |
---


Tenho essa versão:
http://www.4shared.com/file/_xldy39U/Willem_098D12.html
---------------------
http://www.4shared.com/file/CLUxV7I0/Willem_097D12C3.html
http://www.4shared.com/file/ZuHfAyE_/Willem_098D12C3.html
---------------------
chips compatíveis com Willem/EzzoFlash
http://www.4shared.com/file/8wVT1Bi2/Chip_test.html

**************************************************************
New willem software 0.98d12

Postby Ezo on Mon Nov 08, 2010 5:16 pm
New Willem programmer software 0.98d12, original by mpu51_avr
Thanks to author !
Ver 98D12

-29/08/2010
Test+Verify chip

ATMEL : AT25DF041, AT25DF321, AT26DF081, AT26DF321, AT25F512
SST: SST25VF040B, SST25VF080B, SST25LF080A
Numonyx(ST): M25P80 ,M25P05
EON: EN25T80, EN25F80(ID,PRO,ERASE OK---READ=random)
MXIC: MX25L1605, MX25L4005,
PMC: Pm25LV512
WINBOND: W25X16V,W25B040A
-------------------------
SPI EEPROM
ATMEL : AT25256, AT25040
Microchip : 25LC256, 25LC040, 25LC640
-------------------------
I2C EEPROM
: S24C02
ATMEL : AT24C01,AT24C04, AT24C1024,AT24C64
Microchip : 24LC08, 24LC16, 24LC32, 24LC512, 24LC515,24LC1025
-------------------------
- 10/08/2010
Fixed 24LC515, 24LC1025, AT24C1024
- 17/12/2009
Fixed SPI EEPROM 25x020,25x040

************************************************************
New updates by mpu51_avr , latest test versions
Willem software 0.98d12c3 for ezoflash4v5/pcb5.0,
Willem software 0.97d12c3 for ezoflash4v4/pcb3

- added data flash support (AT45DF..., M45...)
- extended SPI flash memory support to practically all devices
- fixed Atmel SPI Flash problems and more
- SPI flash autoselection
- added AVR 8bit (ATtiny, ATmega) serial SPI programming
- added MCS-51 (AT90Sxxx) ISP serial programming
- updated I2C and SPI EEPROMs programming
and more....

Unfortunately cooperation paused , version not finalized.
Some bugs found , reported, but not fixed.
mpu_avr now busy, I hope on return.


Updated ezoflash4v5 chip_tests database (v27).
New ezoflash4v5 adapters-
SER_B1 (1.8V spi flash base adapter)
TSOP28_D1, SOIC28_B1, SOIC8_B1 (data flash adapters, with ser_a1b)
ATTINY _A1, ATMEGA_A1 ( AVR 8bit MCU DIP adapters)
TQFP32_A1,B1, TQFP_44A1,B2, TQFP64_A1,B1 (AVR 8bit MCU TQFP adapters)
AT89S_A2 (MCS-51 ISP adapter for DIP40,PLCC44,DIP28)
and more....



marciel
Usuário Nivel 3


Postagens: 281
Registro: 08/11/2004
Local: Vitoria - ES - Brasil
Idade: 33 anos
| | |
| --- | --- |
| Postado em 24/01/2011 17:24:00 | |
---
to com um problema aqui que não to conseguindo gravar na bios W39V040, estranho quando mando ela ler vai normal quando vou manda apagar para gravar não apaga tirei uma boa de outra placa mãe acontece a mesma coisa, tem uma coisa tambem quando ela ler invez de aparecer ( W39V040) aparece a w49v040.

Sera que é o programa que não ta sendo conpativel com ela?